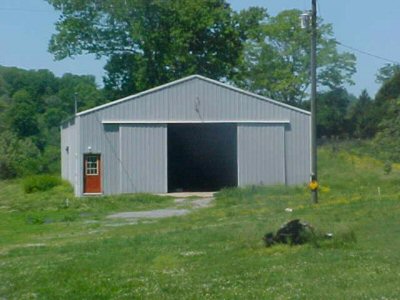 Horse Barn
It is grey and has a cement floor, tack room, hay storage, five stalls
(sliding bar type).

2nd Red Barn
This barn also has the dog kennel in the rear. The dog kennel has heat and a/c.
There are doggie doors & cement runs that slant downward so they are easy to clean. There is also a dog grooming room located here--
also with A/c and heat & seven dog runs. It has water in it & a hot water heater too.